Review: Aberlour A'bunadh Cask Strength Speyside Scotch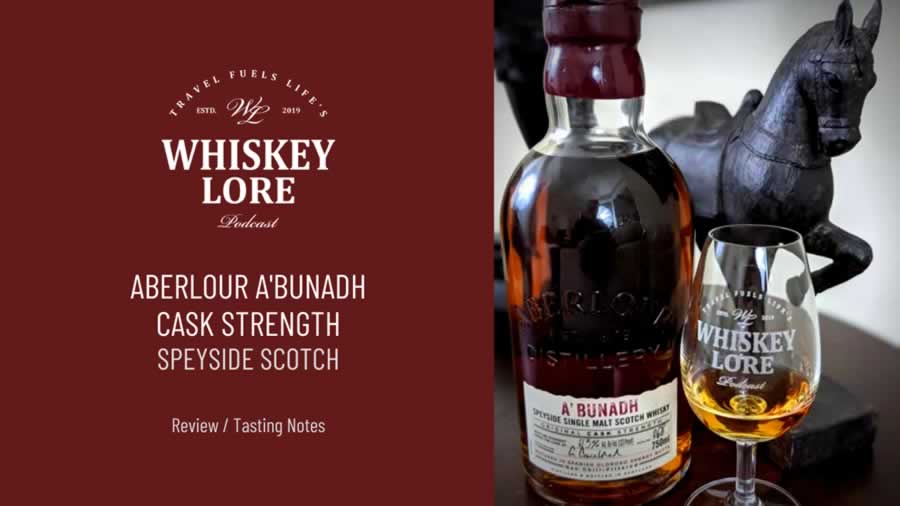 About Aberlour A'bunadh
Ever take part in planting a time capsule? Well, the workers at the Aberlour Distillery wanted to leave a sample of their whisky for a future generation to find. So while replacing a pot still, the discovery of the bottle occured, wrapped in an 1898 newspaper A'bunadh (pronounced "AH-boon-ah") means the origin and this whisky is an attempt to take things back to the roots - the roots that were tasted in that bottle from the late 19th century.
This is from Batch 68, purchased in 2021.
Details
Origin: Aberlour Distillery (Scotland-Speyside)
Type: Single Malt
Times Distilled: Double
Barrels: First Fill Oloroso Sherry Butts
Finish: None
ABV: 61.5%
Age: NAS
Color: +1 Natural
Chill-Filtered: No
Price Range: $99
Tasting Notes / Experience
Legs: Thin, Medium, Thick
On the Nose (Scents & Experience):
Oak
Fig or plum
Brown Sugar
Cinnamon
Rhubarb
Citrus
Mouthfeel: Medium
On the Palate (Flavors & Experience):
Cinnamon
Raisins
Figs
Tannins
The Finish (Flavors & Experience):
Cinnamon
Sherry notes
Pepper
Oak
Length: Long
Overall Impression
The nose is toasty and filled with oak, cinnamon, and dark fruits. On the palate, the baking spices dance with the fig and raisins. It doesn't take long for the heat to make itself present, in the form of black pepper. Take it too fast and you might feel some overheating in your chest. The finish is long and continues on with the pepper and dark fruit notes. A few drops of water might do the trick if this overwhelms at all.
In a Word:
Sherry
How to Pronounce Aberlour