Heaven Hill Whiskey Connoisseur's Tasting Planner and Experience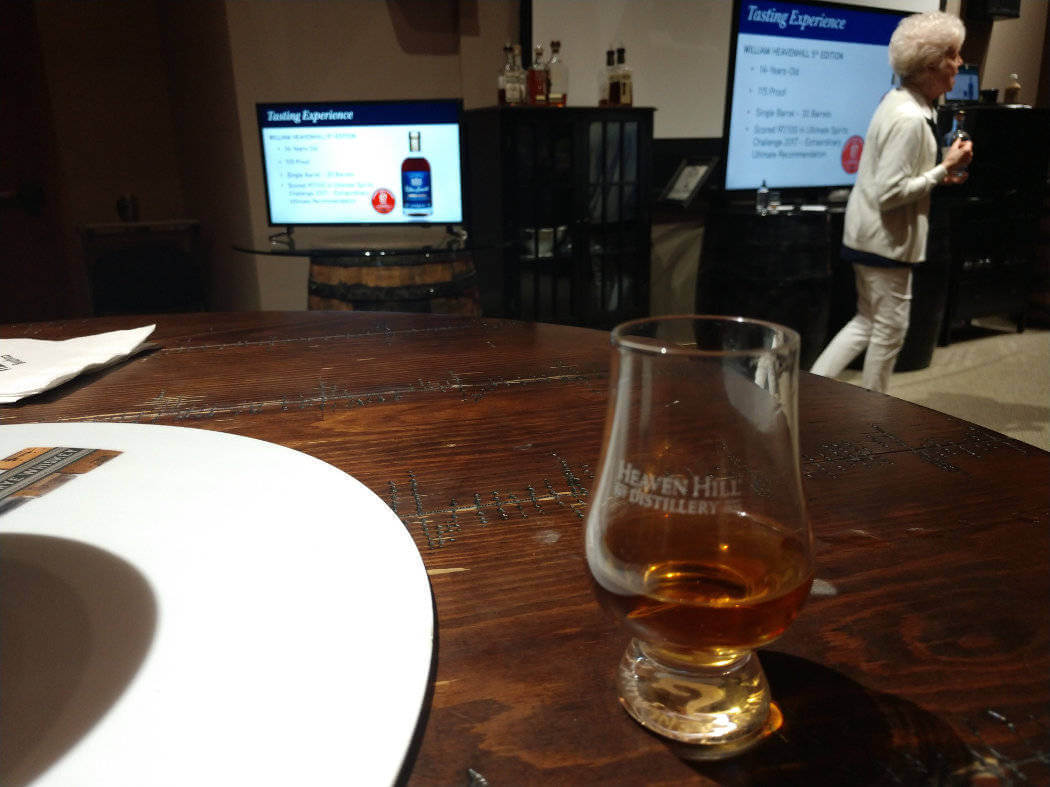 About the Heaven Hill Whiskey Conniseurs Tasting
Location: Bardstown, KY
Information: A bit disorganized, but definitely you get to drink top shelf bourbon.
Cost: I paid $20 but did the Whiskey Conniseurs Tour which featured some high-priced samples.
Samples: 4 Selections including Pineville, Larceny, Elijah Craig Barrel Proof and William Heavenhill.
Perks: I received an undersized Glencairn glass and some generous sized samples of some very expensive whisky.
Takeaways
Bourbon prices are a little higher at the Heaven Hill and Evan Williams locations. Might be better to hit the liquor store later.
Closest I came to needing a designated driver. They gave out generous pours and the closed soon after I finished up.
Like Wild Turkey, there is some good educational material in the building while you wait for your tasting. I didn't do any tours on this one, but felt like I got something out of the reading I did.
Side Tracked: How Tight Knit Is The Bourbon Industry?
In 1996, the Heaven Hill Distillery had a devastating fire. If you can imagine the combination of both fire and alcohol aging in wooden barrels. The fires burned so hot, even nosy helicopter reporters couldn't get near the blaze due to it's intense heat. Bad enough that an estimated 6% of the world's bourbon supply disappeared in a few heartbeats, but also potentially devastating to the family-owned independent distillery. However, Heaven Hill's neighbors all pitched in and offered help. With their distillery destroyed, production had to come from somewhere else, and distillers like Jim Beam and Wild Turkey stepped in and let Heaven Hill use equipment and even some whiskey to fill their barrels, until Heaven Hill was able to buy Blenheim Distillery and started producing on their own again through that company's equipment. So when you think corporate America can't work together, at least in the bourbon industry, there is a real comradery and willingness to help out a fellow neighbor.
Next up, my Bardstown experience.