Whisky Comparison: Kitchomen Sanaig v Compass Box Peat Monster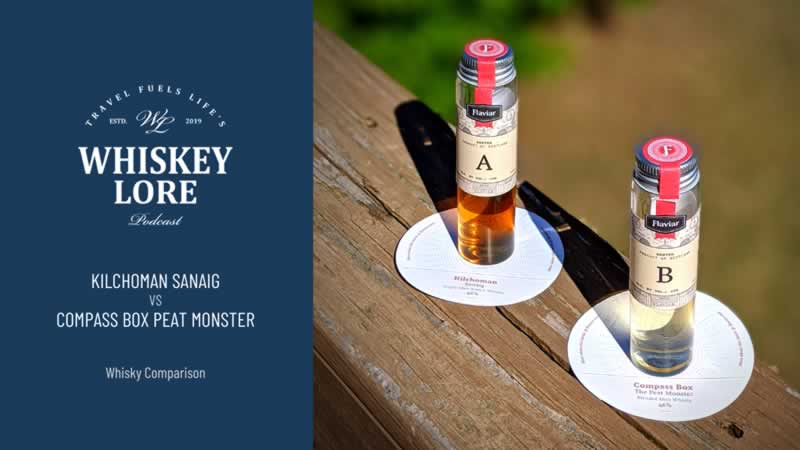 Trying out two non-age statement peaty whiskies I received in my Flaviar tasting box.
KILCHOMEN SANAIG
46% ABV with a light nose, and interesting palate that finishes off with a little youthful ethanol and a very earthy peat.
COMPASS BOX PEAT MONSTER
46% ABV blended whiskey with ashy smoke on the nose, salt toffee on the palate, and ashy peat on the finish.