Ep. 73 - From Maryland Rye to New York Cocktail Culture to Navy Strength Gin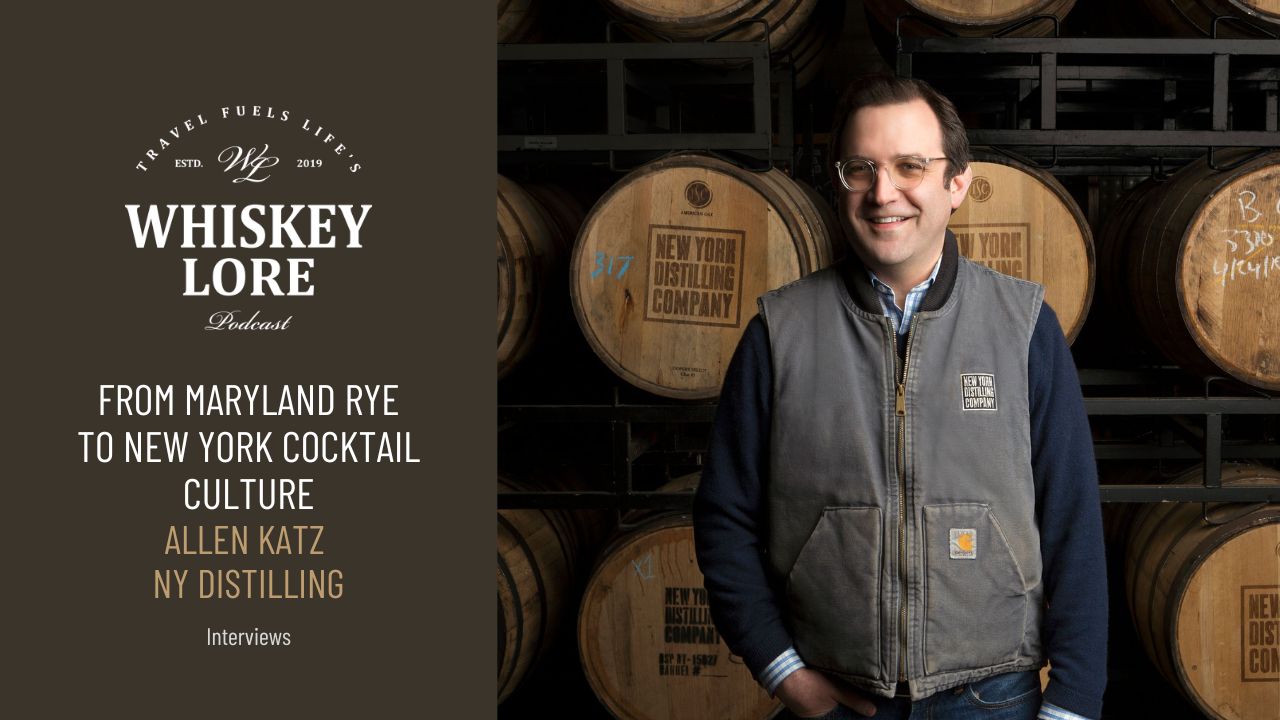 NEW YORK DISTILLING // Co-founder Allen Katz
Listen to the Episode
Show Notes
I jump into my discussion with New York Distilling's co-founder Allen Katz. Starting out in Baltimore, it's no surprise that Allen would find rye whiskey as his passion, but the surprise was - he went to New York City to start a distillery. But before then, he spent life as a bartender in the revitalized cocktail culture of New York. So today we'll talk rye whiskey, cocktails and even find out why the British used to have a different proofing system that we do in the US.
Items we'll discuss:
How a heist helped choose Allen's destiny
Bringing Maryland to New York City
Working with farmers and specific rye varietals
Does a cocktail need a complex rye?
The early days of the New York cocktail culture
The staple rye whiskies for any bartender
Differences in character between warehouses
Tasting Ragtime Rye
The winter hot toddy
The Empire Rye designation
The idea of an urban distillery in New York City
Getting help from others
Gin and New York's other Matthew Perry
Navy Strength gin's history and gunpowder
The basis for the old British proofing system
Tasting Ragtime Rye Bottled-in-Bond
The origins of Rock and Rye
Tasting the Single Barrel
Listen to the full episode with the player above or find it on your favorite podcast app under "Whiskey Lore: The Interviews." The full transcript is available on the tab above.
For more information:
Listen To More Interviews