Top 10 Kentucky Bourbon Distillery Tours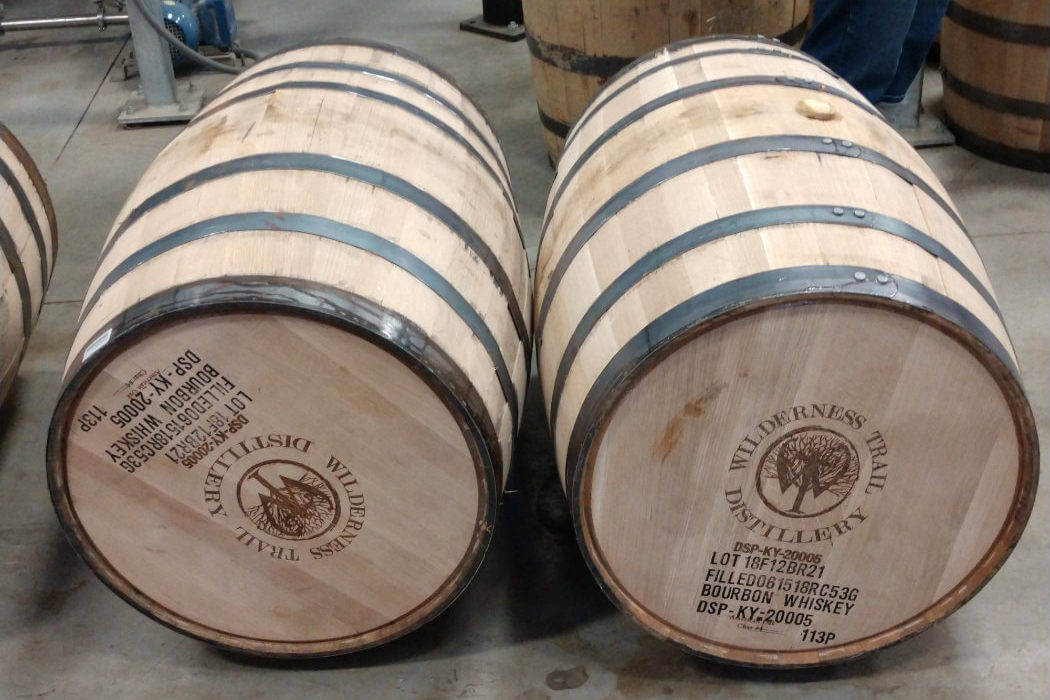 My Top 10 to Help You Craft Your Kentucky Journey
I'll give you a little detail on each and why I ranked it where I did. Then, if you're ready to plan your own distillery tour, you can click into the links below and see the greater detail of my experience at each distillery along with links and maps to the distilleries, or check out the entire 19 distilleries journey I took via my Kentucky Bourbon Trail Tour Guide and Planner. There is a lot of great information there, to help you craft the perfect Kentucky tour (with a couple of Tennessee distilleries thrown in for good measure). Also learn how to handle driving, and to find out what perks each distillery gives you. The guide is great whether you're planning on 2-3 distilleries or a bunch more. Check it out!
And meanwhile, let's get to the countdown!
Note: I have no associations with these distilleries and they were not aware of my presence, thus these opinions were truly based on individual impressions.
10. Wilderness Trail
A perfect spot to stop off in between Lexington, KY and Markers Mark out in Loretto, KY, Wilderness Trail is an up-and-coming distillery that digs into the science of making whiskey. If you take a tour, they will show you the lab area where they help diagnose distilling issues for other distilleries. But Wilderness Trail also has their own line of tasty whiskies, rum, and rye and you'll get samples to end your tour and I also received a nice Glencairn glass, which is the best way to sample whiskey. This tour is recommended if you're doing 3 or more distilleries and want to get an impression of how a small craft distillery works.
Learn more about the Wilderness Trail Tour (Danville, KY)
9. Kentucky Artisan Distillery
I learned about this distillery thanks to a DirecTv documentary called Bourbontucky (well worth the time and I believe it is still available on-demand if you want an excellent overview of the Kentucky bourbon experience). Kentucky Artisan may be one of the most creative of the craft distilleries. Their signature line is the Jefferson brand of whiskies, but it's the Jefferson's Ocean Aged At Sea that defines the true experimental nature of this distillery. Using a process similar to the early days of bourbon making, their bourbon boards a boat to experience the boat rocking, heat extremes, and sea air. I had samples of this, Jefferson's and Whiskey Row. I became a fan of the Jefferson's Very Small Batch. They have a great staff and the tour was very informative. Located just outside of Louisville, it's a nice stop off between Frankfort or Cincinnati and Louisville.
Learn more about Kentucky Artisan Distillery (Crestwood, KY)
8. Glenn's Creek Distillery
This is a distillery that might not be on a lot of guides, but I had a lot of fun at this distillery. First, the historian in me loved walking the ruins of the original Old Crow factory. Second, these guys really love the idea of being a small craft distillery. Sandwiched between some larger distilleries, these guys say they'd like to fly the Jolly Roger down the creek and be the rebels. You're sitting right where it all happens and don't be surprised if they put you to work emptying a barrel. Less a tour and more of an experience. Just make sure not to drive to the Old Crow sign, that is owned by Jim Beam and it is private property. Glenn's Creek's entrance is just to the right.
Learn more about Glenn's Creek Distillery (Frankfort, KY)
7. AllTech Lexington Brewery and Distillery / Town Branch (Lexington, KY)
There are a few things I love about this tour. First, it is conveniently located in Lexington, KY, so if you're driving down I-75 or across I-64, you can get to it easily. Next, it is a combination distillery AND brewery (this is where bourbon barrel aged beer got it's start) so they give you tokens to try out both beer and whiskey). And finally, I love that this distillery was started by and Irishman Pearce Lyons who wanted to bring old country single malt whiskey to America. His Pearce Lyons Reserve was at the originator of Kentucky Straight Malt Whiskey and worth a taste. I took home a bottle, I liked it so much.
Learn more about AllTech Lexington Distillery and Brewery (Lexington, KY)
6. Woodford Reserve Distillery
You'll notice that I haven't had a lot of "big guys" on my list so far. Well, any tour should be a good mix of craft and mass produced whiskey tours and some of the bigs are on the way. Woodford Reserve is made by Brown-Forman who also makes Jack Daniels and another whiskey you'll see later on this list. The campus is beautiful, nessled in-between horse farms out on a small country road. The tour is the most expensive standard tour I went on, at $15, but this is really a beautiful distillery. And the tour guide I had was fantastic. It was one of the best overviews of the entire distilling process that I experienced. This could be a standalone visit if you only can plan 1 or 2 distilleries.
Learn more about Woodford Reserve Distillery (Versailles, KY)
5. Willett Distillery
A family-owned distillery, Willett is growing by leaps and bounds and they have an incredible selection of whiskies. Go to any bar in Louisville and they are sure to recommend Noah's Mill, Kentucky Pure, or Johnny Drum. A very cool part of the tour was getting to select whatever we wanted to sample, so I got a chance to try the one's I had not experienced before. There are plans to have sleeping lodge here as well as food and more, so stay tuned. Willett is right down the road from Heaven Hill and Barton's. I did all 3 in the same day. It was a bit excessive, but still, well worth it.
Learn more about Willett Distillery (Bardstown, KY)
Side Trip: Make sure to visit Bardstown.
4. Buffalo Trace Distillery
Of the top 10 distilleries on my list, Buffalo Trace has the widest selection of personal "favorites" when it comes to Kentucky Bourbon. Yes, they are the home of Pappy Van Winkle, but other highly sought after whiskies come from this distillery as well, including their namesake Buffalo Trace, Eagle Rare, Weller, Blantons and more. And the tour is free! Yes, this is one of the only free tours on the entire Kentucky Bourbon Trail. The samples were limited to Buffalo Trace, Eagle Rare, white dog (what bourbon looks and tastes like before it goes in the barrel), and a desert liquour. I heard complaints that they weren't offering anything exotic, but come on people, it is a free tour with some high quality whiskies offered! And it's worth a look around the campus afterwards. We had a chance to see Blanton's bottles being hand filled, during the tour. There is no excuse to miss this tour.
Learn more about Buffalo Trace Distillery (Frankfort, KY)
3. Makers Mark Distillery
There are 4 tours I think could stand on their own, if you just don't have time to hit more than a distillery or two, and this is one of them. It will take you a little effort to find it, way out in Loretto, KY, but it is a fantastic tour. You start your day with a bourbon infused coffee. Then we toured the beautiful country campus, hearing about how Makers was one of the first to exploit their brand through subtle marketing, we got to see beautiful artwork, we tasted 5 different whiskies and were given full instruction on how to do a professional tasting, we saw how double oaked bourbons are made, and even got to taste some sour mash from one of the vats. For an extra cost, you can dip your own bottle in that iconic red wax. And for newbies to whiskey, this was one that was recommended to me when I first started because Makers Mark is one of the most approachable whiskies on the market. Set the GPS and give this one a whirl. You won't be disappointed.
Learn more about Makers Mark Distillery (Loretto, KY)
2. Barton's 1792 Distillery
No distillery won my heart like Bartons. Located in historic Bardstown, Barton's was the most immersive experiences I went on. When reading about it, I was coaxed into taking the extended "Estate Tour" so I could see the world's largest bourbon barrel. What I discovered was, the barrel was not really the draw of this tour. When our guide said "how long do you guys have?" I knew we were about to get deep into a very individually styled tour. We were there over 2 hours and I loved every moment of it. I probably learned more about the bourbon making process on that tour than with any tour I went on, mainly because we had such a freedom to ask questions and had such a great guide. Sadly, the distillery has had two incidents that have created setbacks for it (one was the warehouse collapse which actually happened during my visit! - I was nowhere near where it took place) but that just makes me want to promote it more. These are great people. And this is another amazing tour that is absolutely free, with complementary tastings at the end. If you're a bourbon geek, it is definitely a cool tour to go on. Get reservations, it is a small intimate tour.
Learn more about Barton's 1792 Distillery (Bardstown, KY)
1. Old Forester Distillery
One of the newest distilleries on Whiskey Row in downtown Louisville, this one was a complete shocker to me. They really did things right. This is the ONLY fully functioning distillery in the state of Kentucky. How is that possible in such a small space? I have no idea, but they crammed it all in there. Now, you may say, wait, fully functioning? Yes, this is the only distillery to include its own on-site cooperage. If you time it right, you can see the barrel's being fired right before your eyes (take a look at my page on Old Forester to see this in action if you miss it on your tour). Also, you can see them load the flat bed truck out front and hear them ring the bell (I think this happens around noon). And being a very visual person, I loved their presentation of the process of bourbon making. Each room had the process documented in graphics up on the wall. If you're in downtown Louisville and heading to Whiskey Row, make sure to add Old Forester to your list of destinations. It was easily the most comprehensive standard distillery tour on the list.
Learn more about Old Forester Distillery (Louisville, KY)
One More Thing
If you head into Louisville, a great idea is to supplement your bourbon tasting by going to one of the great restaurants or bars in the city and tasting some of the product you didn't get to on the tours. Just remember to get a hotel downtown or have Lyft or Uber ready on your phone! Here is my list of some cool bars/restaurants I visited.
Want more bourbon and whiskey talk, check out Leslie (Whiskey Is My Yoga) and my discussion about Kentucky and Scotland distillery tours on the Travel Fuels Life podcast.